PERSONNEL RECRUITMENT & SELECTION
---
Head Hunting

Only for the best!
Unlike the classic recruitment which involves several steps - head-hunting implies the persuade of a candidate, usually working for the competition, to change his workplace.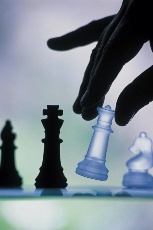 Stages:
• Identify companies with activity similar to the client,
• Gathering information about the competition,
• Approach the people who are compatible with the
requirements.
THE HEAD-HUNTER must:
• Have very good skills of communication, human relations,
persuasion and diplomacy in particular,
• Be oriented towards results and not lose sight of its
objectives,
• Have certain language skills so that he could obtain all the
information, without the person feeling like he is in a intervew.

Therefore we can say that this profession is rather an art than a science or an amount of technical expertise.
Benefits:
• Hire a specialist who holds the exact same position in another company with similar field of
activity and because they have certain skills and knowledge they will make performance in
a short time.
• Quick adjustment of the employee to the new job,
• Rapid amortization of the "investment"
• Confidentiality of the headhunting process.

For more information request a meeting.